Most women learned how to braid hair at a very young age. But whenever we hear the name "French braid", we tend to think it's a sophisticated hairstyle that's totally different from what we plaiting since childhood. The truth is, at its core, French braiding is as simple as a regular braid. And you might have braided it without even knowing it was French braid.
However, there are a few differences that may seem challenging at times. The thing is that, unlike a regular braid, a French braid starts at the crown of your head and goes down to the tape of your neck. You start with regular three strands slowly, as you move downwards, adding fresh strands from each side.
Why's French Braid Called French Braid?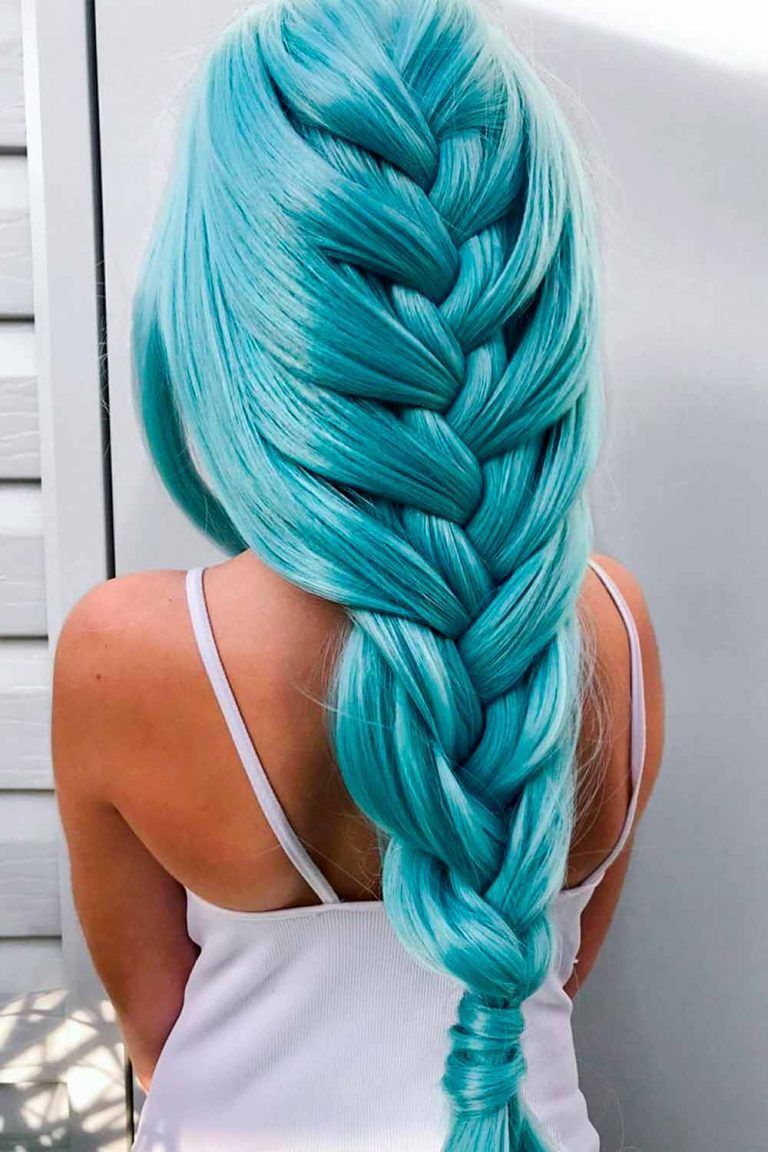 Credit photo: instagram.com/luxxloxx
As surprising as it sounds, French braid didn't originate from France. Not like the are French claiming it anyway, but the history of the modern-day French braids can be traced back to North Africa. It was named after the French people because people assumed that the French have a good sense of style.
Dutch Braid vs French Braid
If you're not conversant with braids, you might mistake French braid for Dutch braid and vise versa. They aren't that different because they both follow the normal braid technique.
The difference is that in a French braid, the sections (three strands) of the braid are brought over each other and then into the center (weaved in), while Dutch braid is quite the reverse of the French braid. And that's why it's often referred to as "reverse braid" or "inside-out". With Dutch braid, the sections of the braid are outwardly obvious.
Though this is the only significant difference, there are limitless ways you can upgrade French braid. This is something we will be discussing.
Also, we will supply you with a few tips and tricks that will improve your French braiding skills! It is time you learn to create fresh braided patterns that will look anything pretty far from being simple.
How To Do French Braid (Simple Tutorial For Beginners)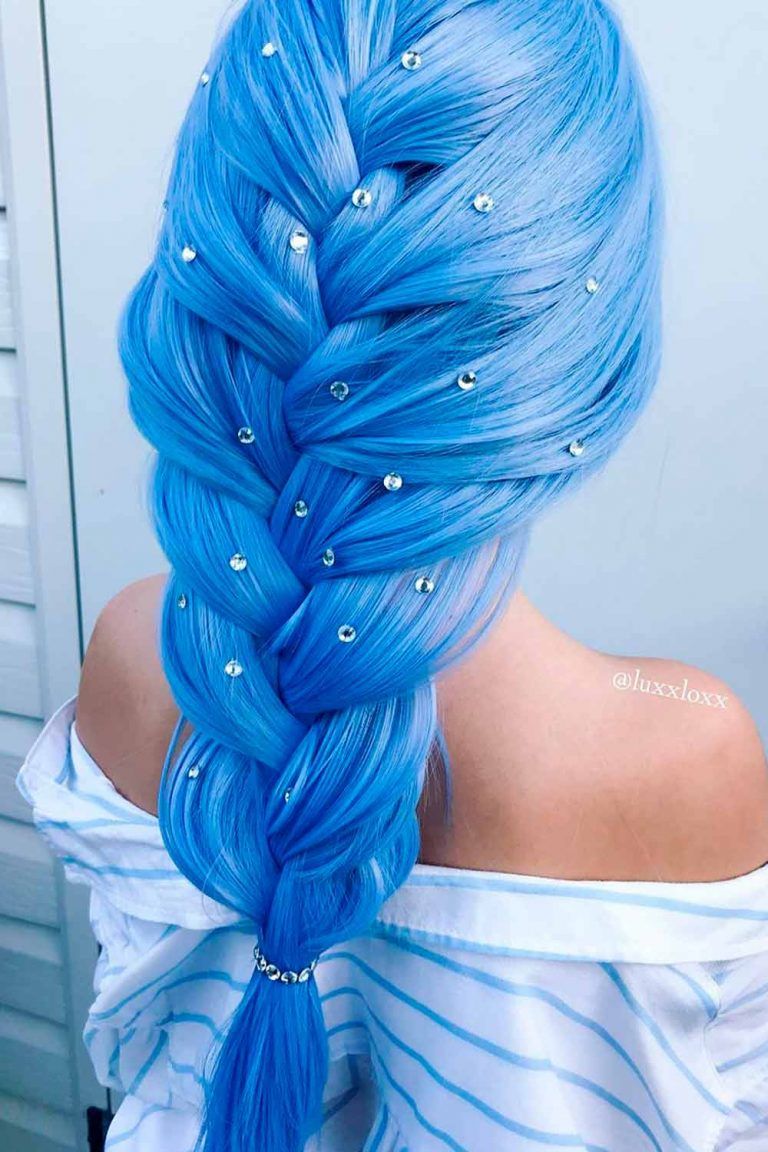 Credit photo: instagram.com/luxxloxx
When it comes to how to French braid, we'll agree that there are some difficulties to face, especially when you're trying out more sophisticated French braid styles. But here are the basic steps to follow as a beginner:
Comb and brush hair to make it tangle-free and knot-free.
Using a sharp-edged comb, cut out the part you want to braid.
Divide the cut-out part into three sections. You share the sections equally or any size you want them.
Cross the sections: Take the right section to the left and the left section to the right.
Add hair to each section.
Keep crossing the right and left section while adding hair to the sections.
If your hair is too silky, you can tie the tip(s) with bands.
Well, now you're officially familiar with the basics on creating the iconic French braid! Now that you know the fundamentals of this type of braid, you can go on to master more creative and complex styles to diversify your styling routine. For those who want to nail braided hairstyles, we have also prepared an ultimate post on how to French braid in different ways.
Things To Consider Before French Braiding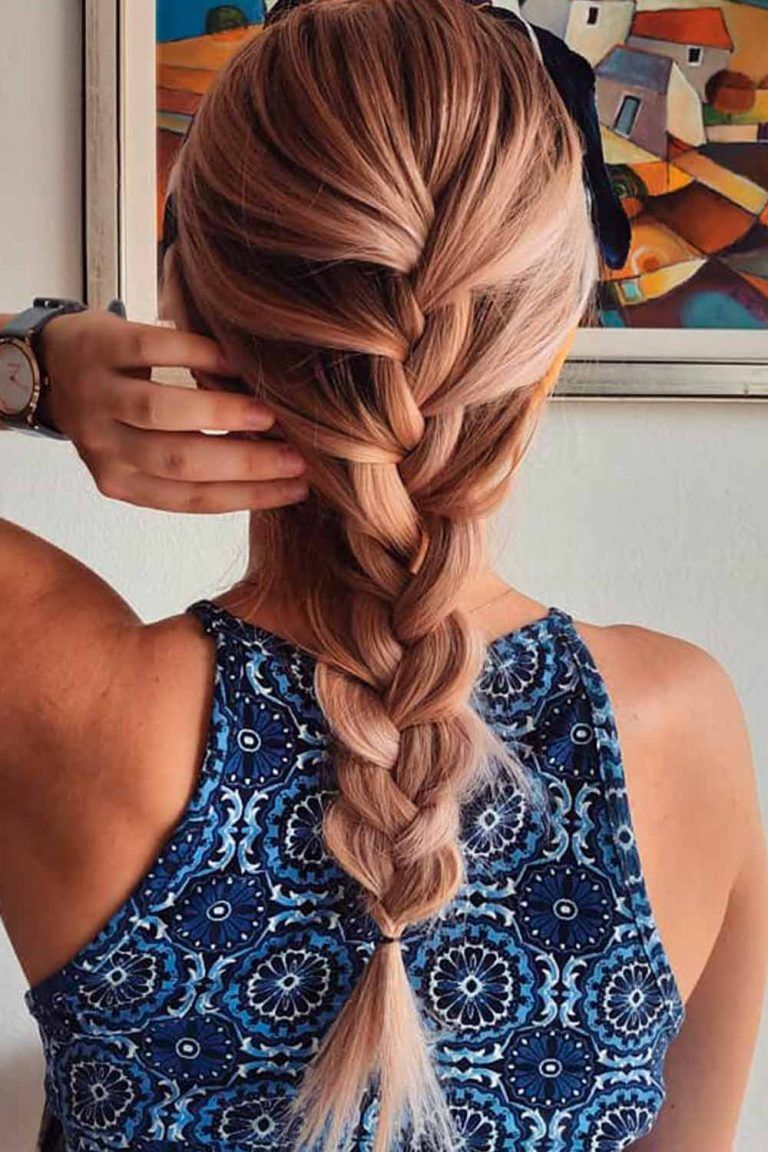 Credit photo: instagram.com/looka_i_capule_hair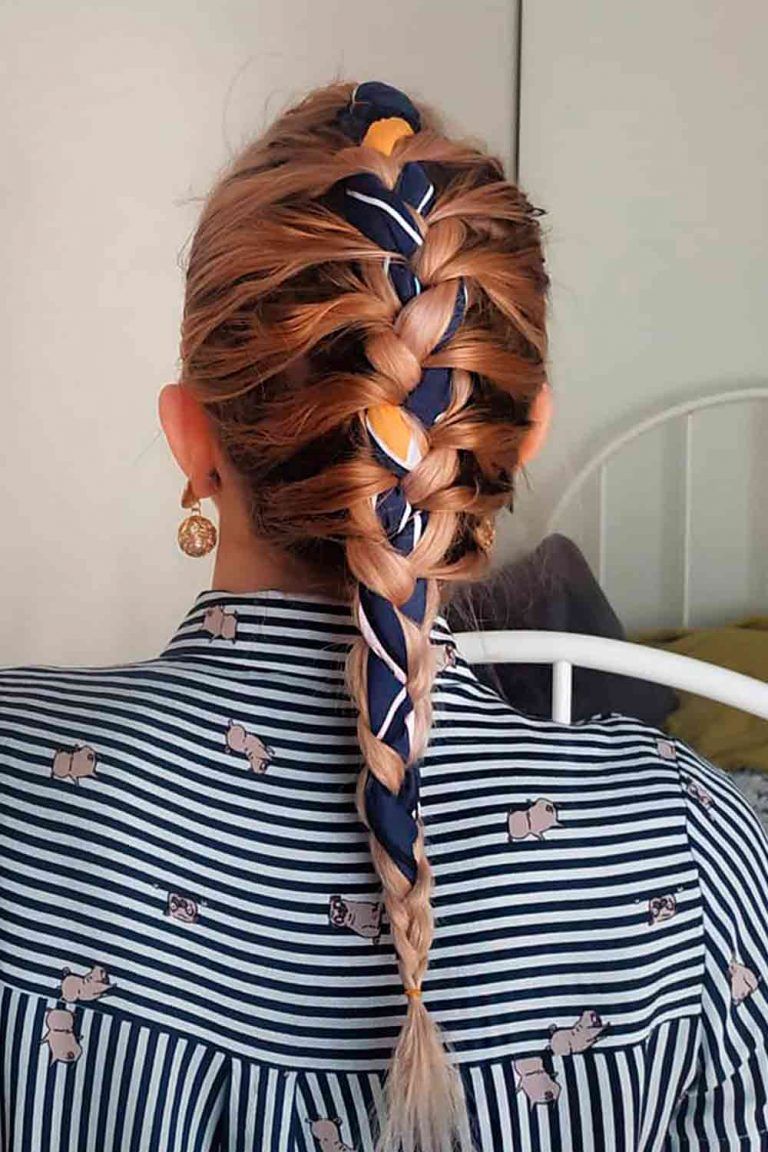 Credit photo: instagram.com/looka_i_capule_hair
So here are tips you should take into consideration while trying to succeed with French braiding technique:
If you want your braids to be all sleek and tidy, then you should braid your hair while it is still damp. By doing this, you'll catch all the loose strands and your braid won't look messy.
Halo braids, reverse French braid, French braid pigtail, etc. can be worn for at least two days straight with no loss to the charm or elegance. Furthermore, you can wear your wavy hair loose a day after.
If you want to succeed at perfectly braided waves, you better sleep on the silk pillow for your hair not to get frizzy.
It is easier to work with the hair that hasn't been washed that day. Also, braids work wonders masking bad-hair days.
Hairspray helps to achieve a more polished look when you spray your hair just before braiding.
The tighter your braid is, the longer it will stay in place. However, don't make it too tight to avoid hurting your scalp.
Lastly, try to remain patient if something turns out to be more difficult with than it seemed first. There amazing French braid tutorials to watch to practise with.
Now, it's time for some braided inspo! Below, we've prepared the most creative and beautiful French braids that you can recreate to look and feel different this year.
Updo French Braids Hairstyles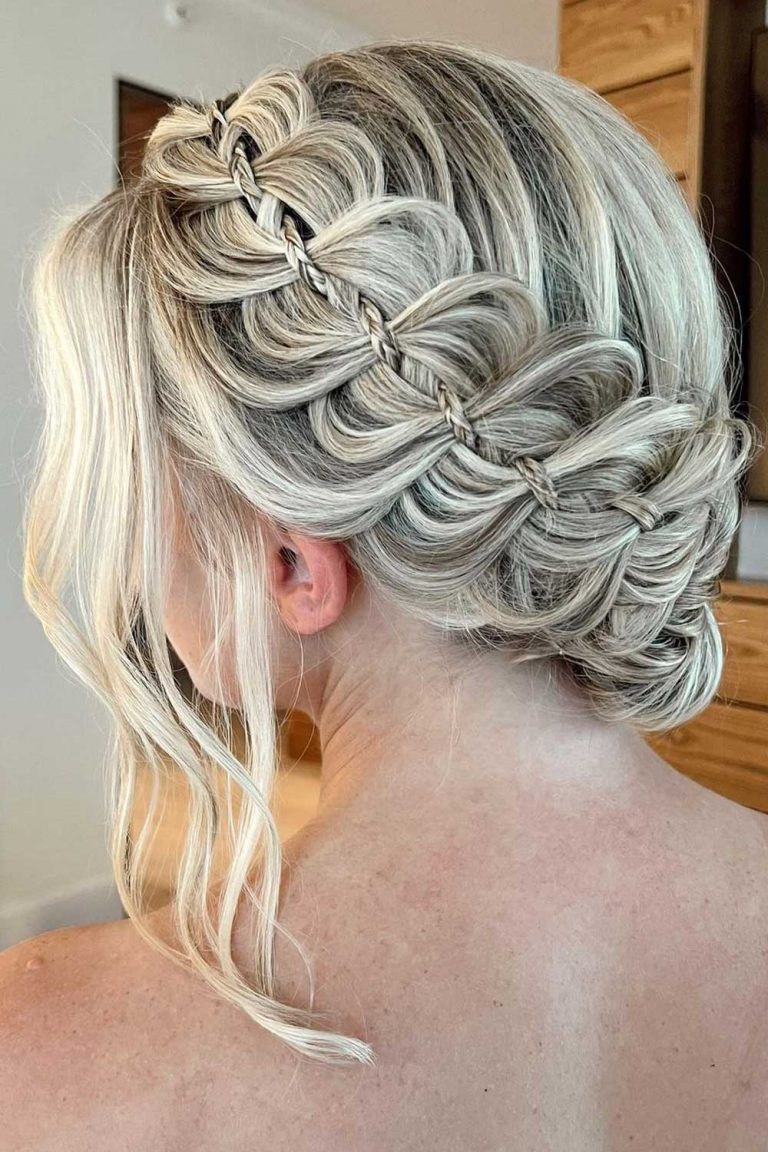 Credit photo: instagram.com/samirasjewelry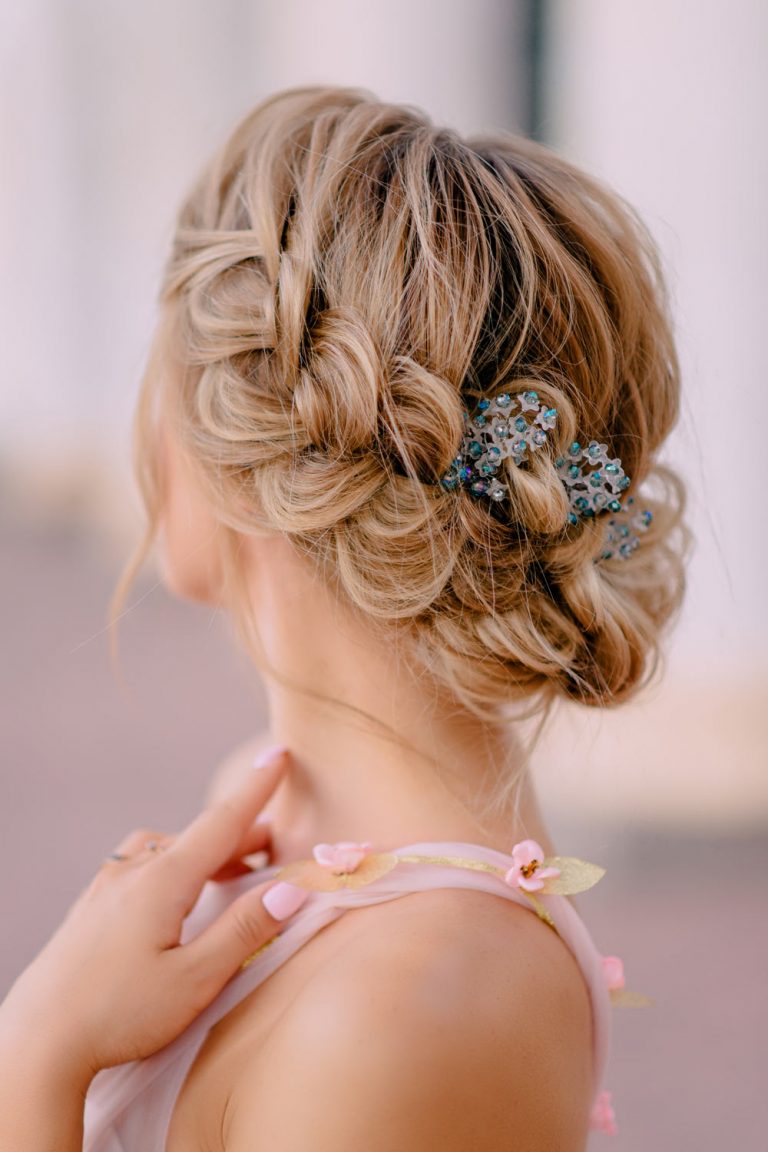 Credit photo: shutterstock.com
French braids are the braided blessing that can reveal the femininity of every single lady. In fact, it doesn't matter how old you are or what hair texture you have. Thes style you usually flaunt with also doesn't change much. All in all, women want to show off our girliness, and you know what? Braids can beautify everyone, from a little girl with full curly locks to a grown-up lady with thin and straight hair. A side French braid with a voluminous top, a pulled braided top with a fascinating low bun or low French braid with a lifted crown. Aren't they worth a try?
Braided Ponytail Hairstyles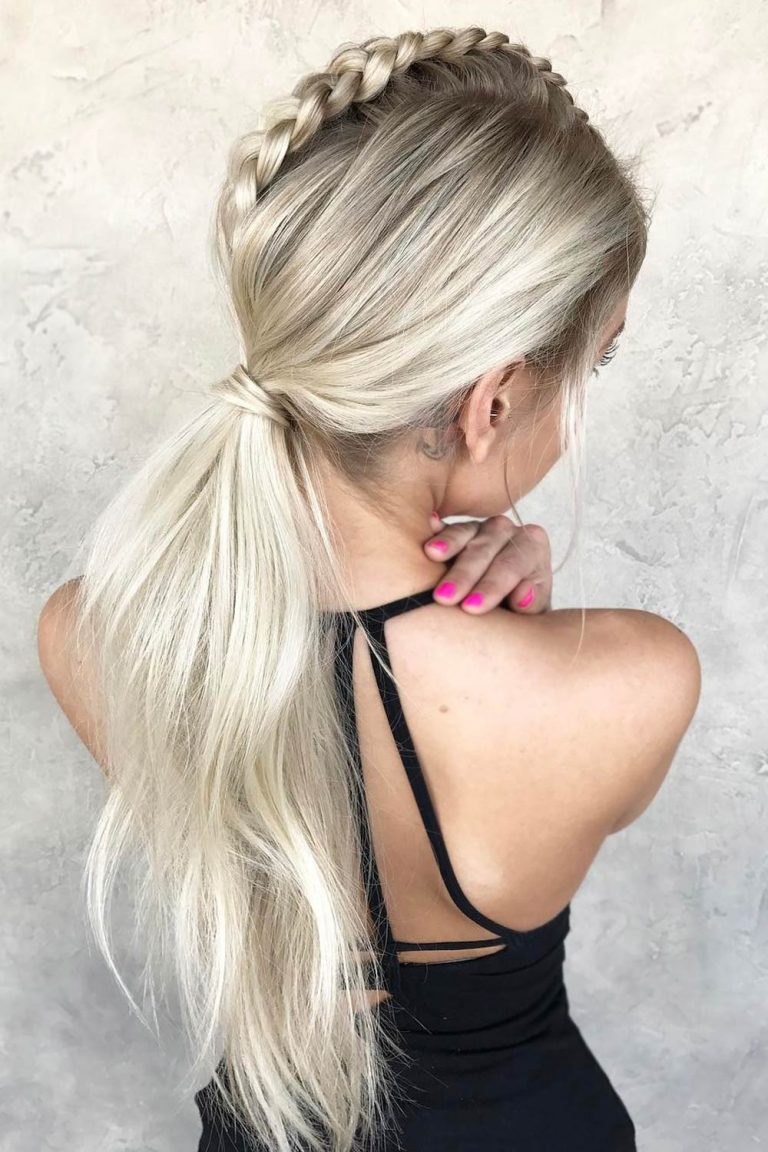 Credit photo: instagram.com/Taylor_lamb_hair
Some women think that ponytail hairstyles are all about simply putting all of the hair together. Well, such ladies are going to change their minds because ponytails can be even more creative and diverse than one can't even imagine. A simple ponytail can be your base, which, in turn, can become a full, eye-catching, and stylish hair masterpiece. Just look at how many adorable 'dos you can create! Mohawk-like hairstyle with a volumetric braided top, glorious low ponytail with braided crown, and neatly brushed ponytail with charming braided elements. So, how about you to be creative?
Crown French Braid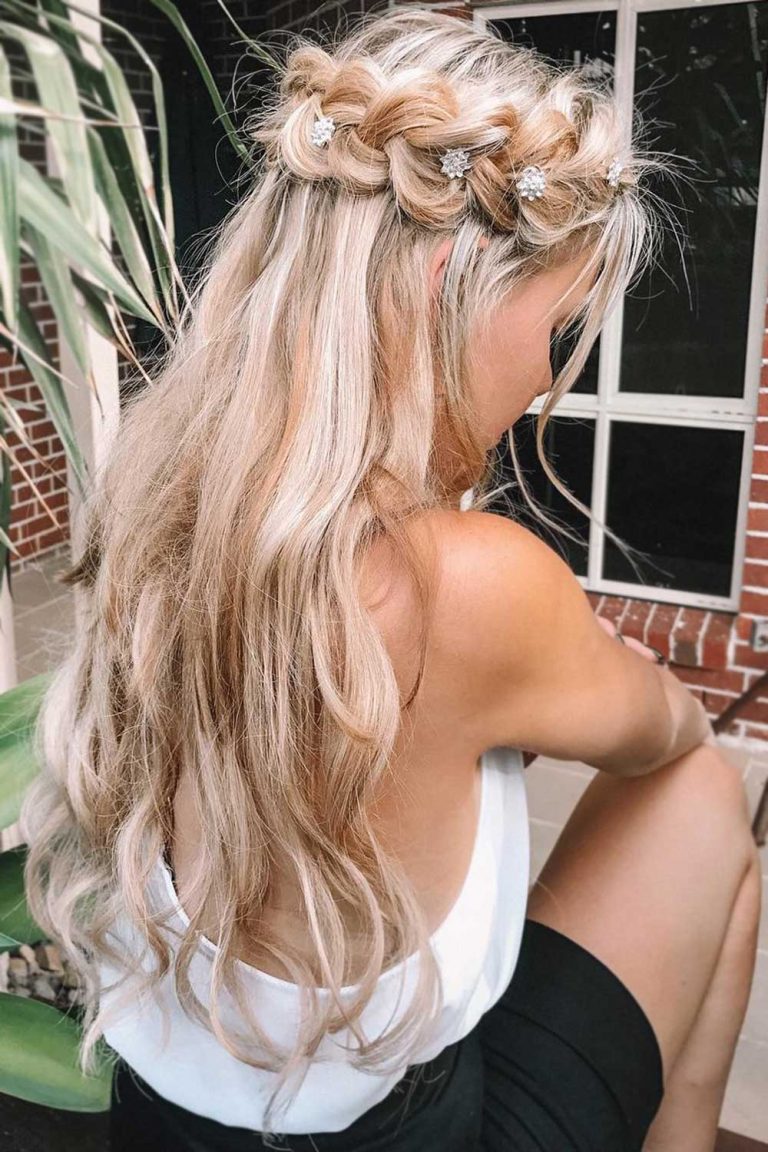 Credit photo: instagram.com/sass.and.braids
Here comes the most dramatic style among all the french braid hairstyles: the crown french braid. When you are about to show that you are a queen, this hairstyle is essential for you to try. Updos are made to open your face and embrace your inner girl, after all. Isn't that the goal you always wanted to achieve? These crown french ideas are just on point, don't you think so? Also, such coloring techniques as balayage and ombre won't hurt anybody. Once you try them, you can rock this summer with pleasant colors of your hair and inspire everyone around you. Are you ready to reveal another secret about braids? Ombre braids are nowadays' new trend, so you should definitely try it.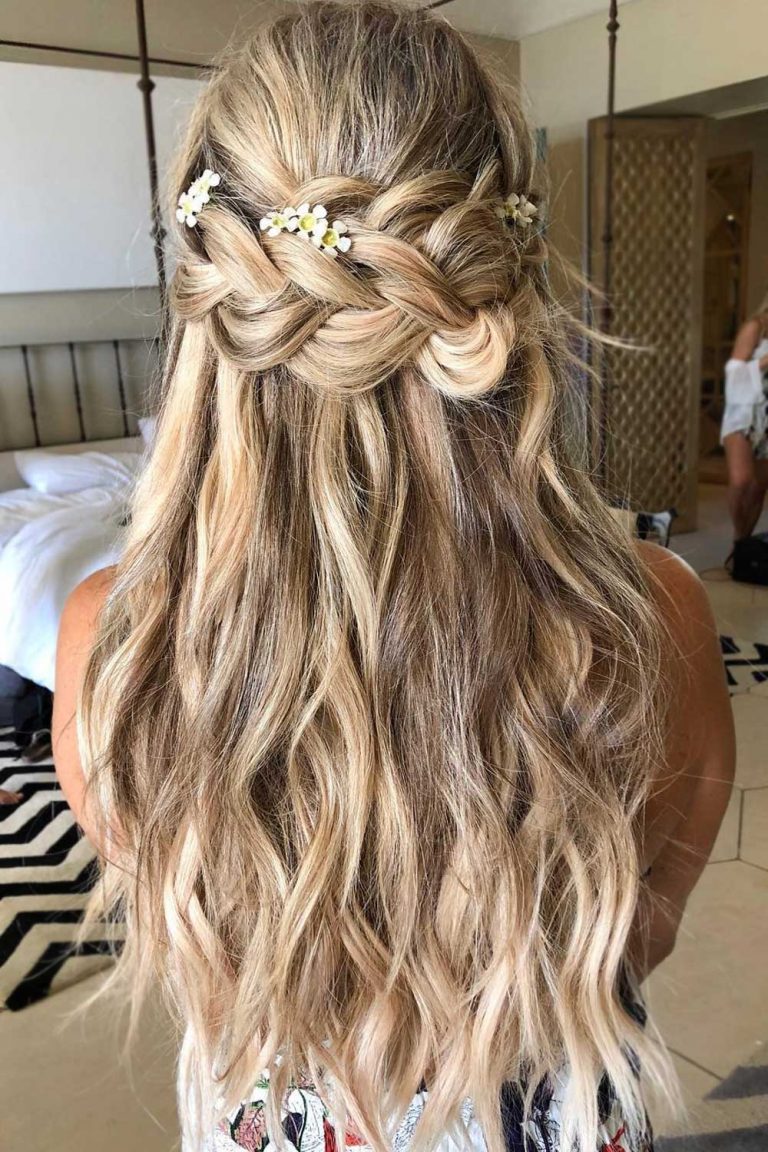 Credit photo: instagram.com/Taylor_lamb_hair
Crown Braids Into Low Buns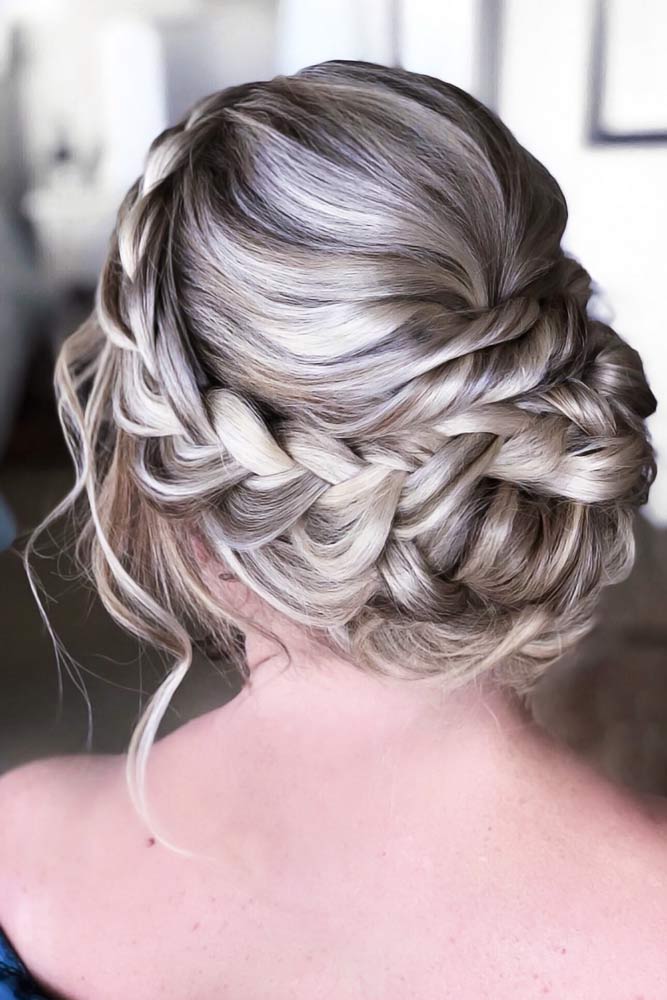 Credit photo: instagram.com/samirasjewelry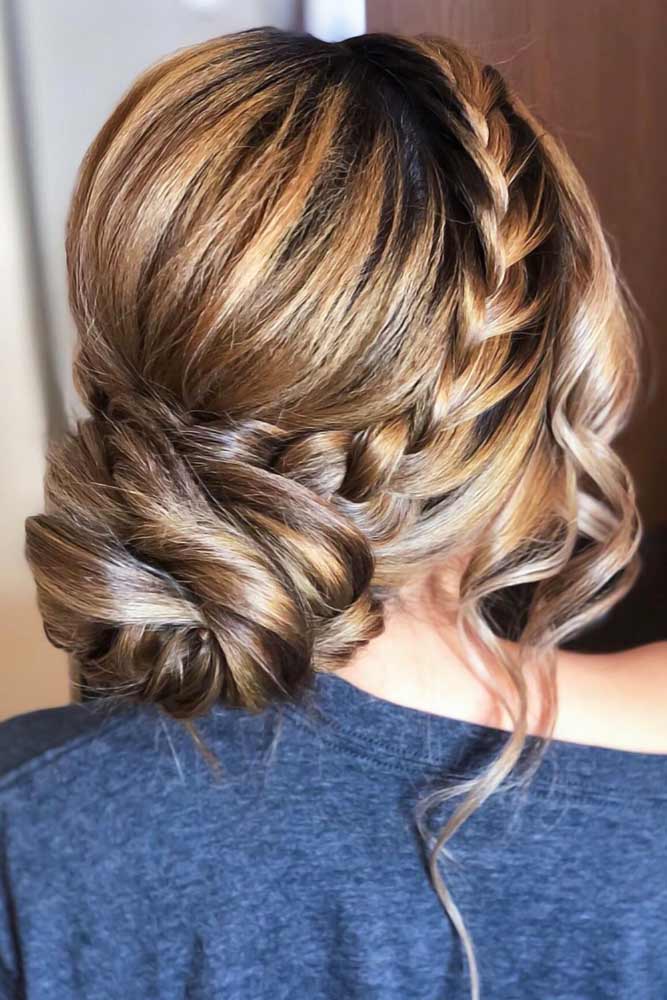 Credit photo: instagram.com/samirasjewelry
Who needs hair accessories when we can finish our updos with crown braids? The ways of pairing the amazing braided masterpiece with buns and twists are simply infinite. They can stretch down the crown giving more lift to it, move along one of the sides adding more character or even get twisted with the rest of your hair. In other words, with braids, there's no way your festive updo will be left without attention.
Half-Up French Braid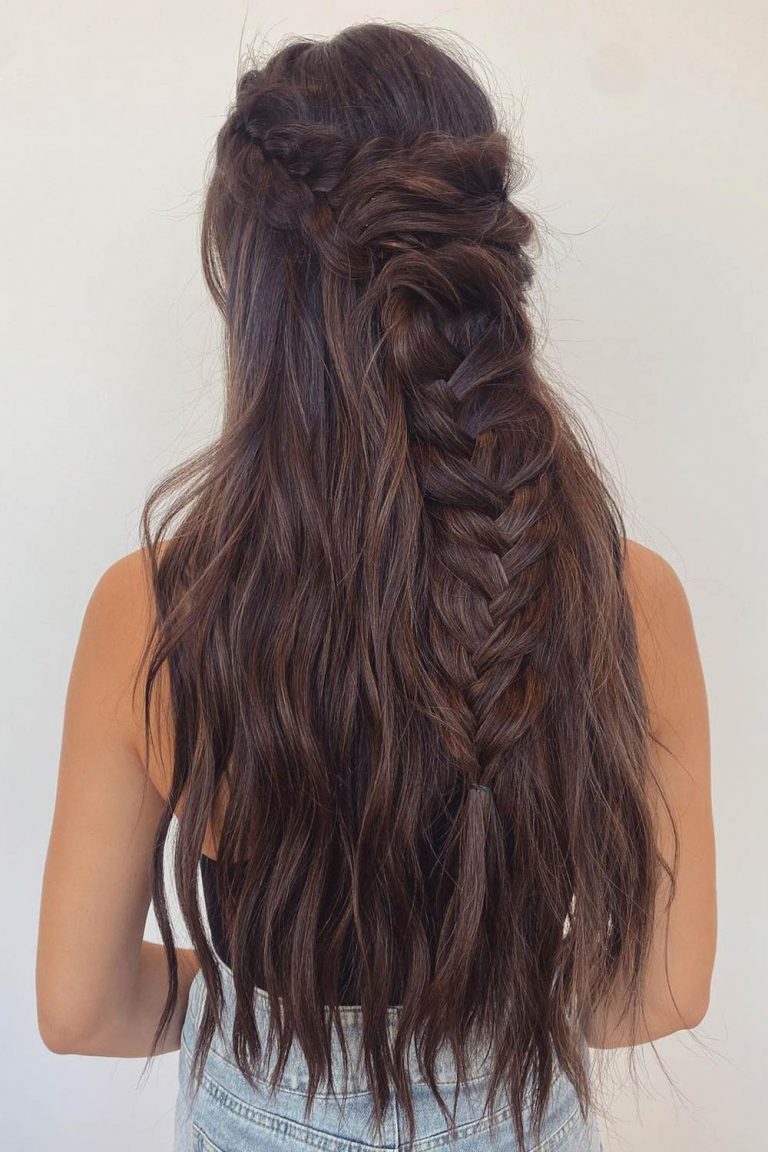 Credit photo: instagram.com/Taylor_lamb_hair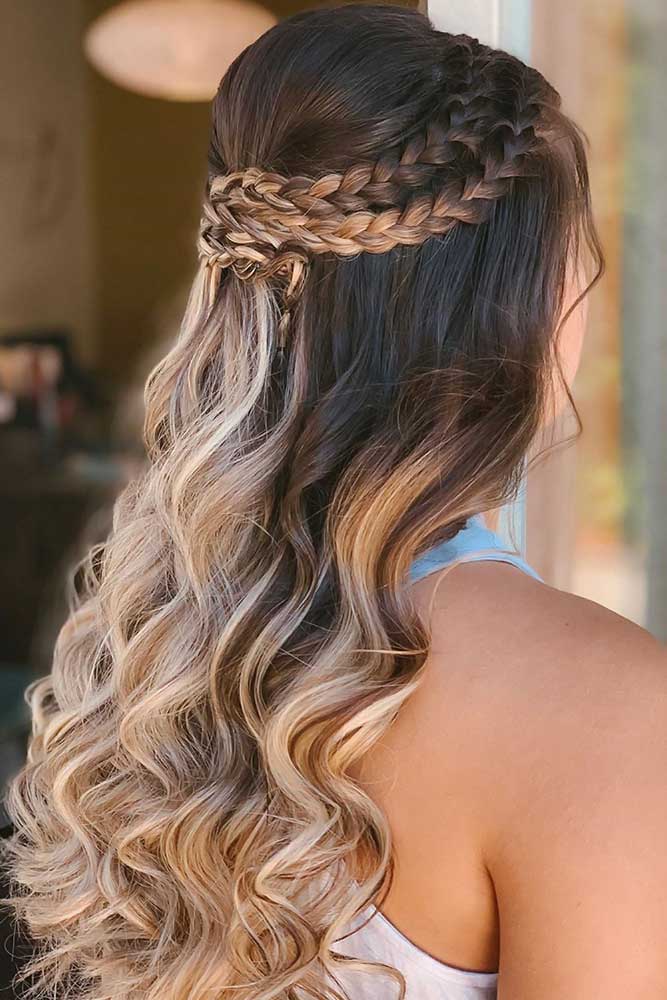 Credit photo: instagram.com/hairstylesbygabby
Classy ladies will appreciate these braided half-up-half-down 'dos because they look stylish and fancy. Additionally, they can save you some time while giving a chic look! We bet elegant ladies will also stop their search here because this is precisely what you need to look strict and trendy at the same time. And, of course, the ladies who are still fairytale princesses at their hearts will fall in love with this mixture of every day fantasy ideas! It is a win-win for everyone, indeed!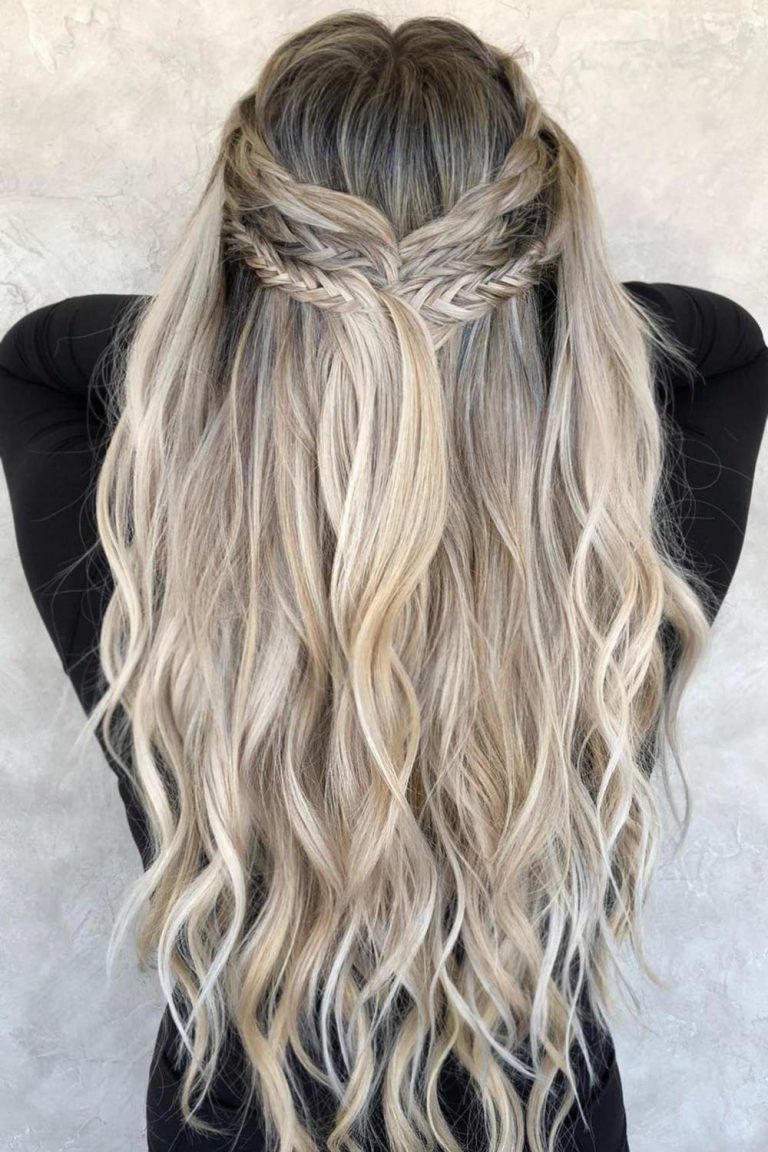 Credit photo: instagram.com/Taylor_lamb_hair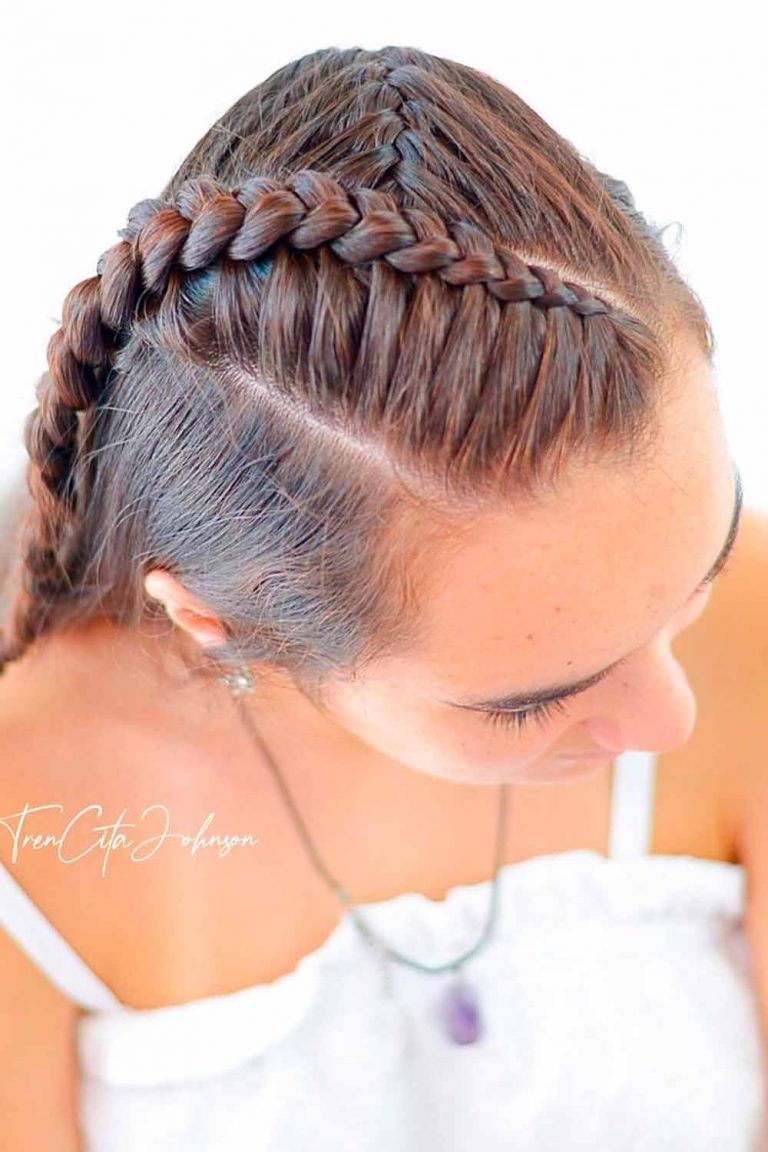 Credit photo: instagram.com/selingga
Simple but, at the same time, beautiful variants of braids for your summer holiday. Double braids for a walk seaside, a loose braid style for the fair, and a braided half-up for exploring a new city. As a matter of fact, there's a French braid for any occasion possible!
Faux Hawk Style Half-Up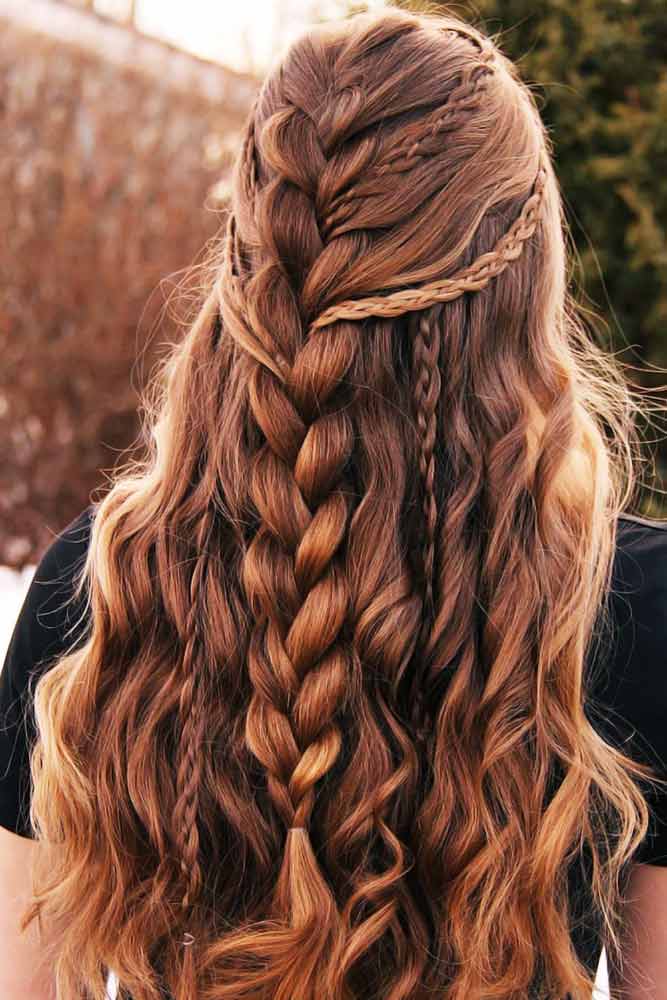 Credit photo: instagram.com/moonlightbraids
Credit photo: instagram.com/ffashionails
Faux Hawk hairstyles are not all about tightly brushed sides and upswept tops! There' are loose, more feminine versions that give a totally new take at the punky trend. Although it's hard to recognize the faux hawk in these braided half-ups, you will notice its elements once you have a closer look. The top braid moves along the back of the head while the sides are left loose - that's the new side of the modern faux hawk style. Besides, it will be a nice complement to any outfit.
Side French Braid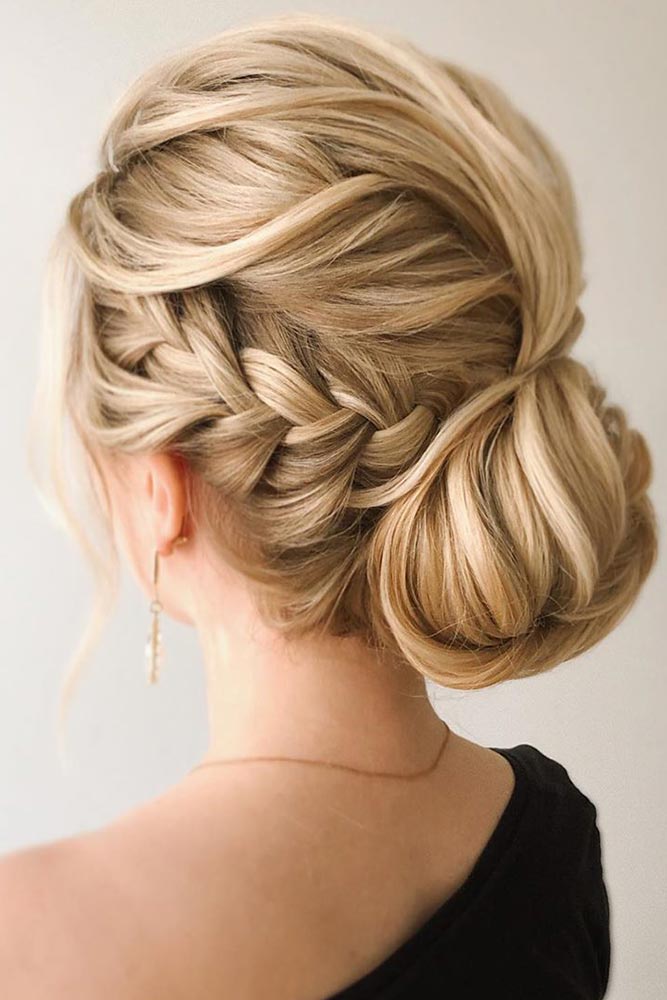 Credit photo: instagram.com/a.shtyrts
If you are looking for perfect examples of how to French braid your own hair to the side you have come to the right place! Use these fantastic ideas of braided hairstyles to your advantage and inspire everyone around you with your individual taste and flawless hairstyle. You can leave your bangs out to look even gentler. And once you feel like you have mastered it well, you can try to experiment with intricate French braid twists as shown in the picture below!
Side French Fishtail Braids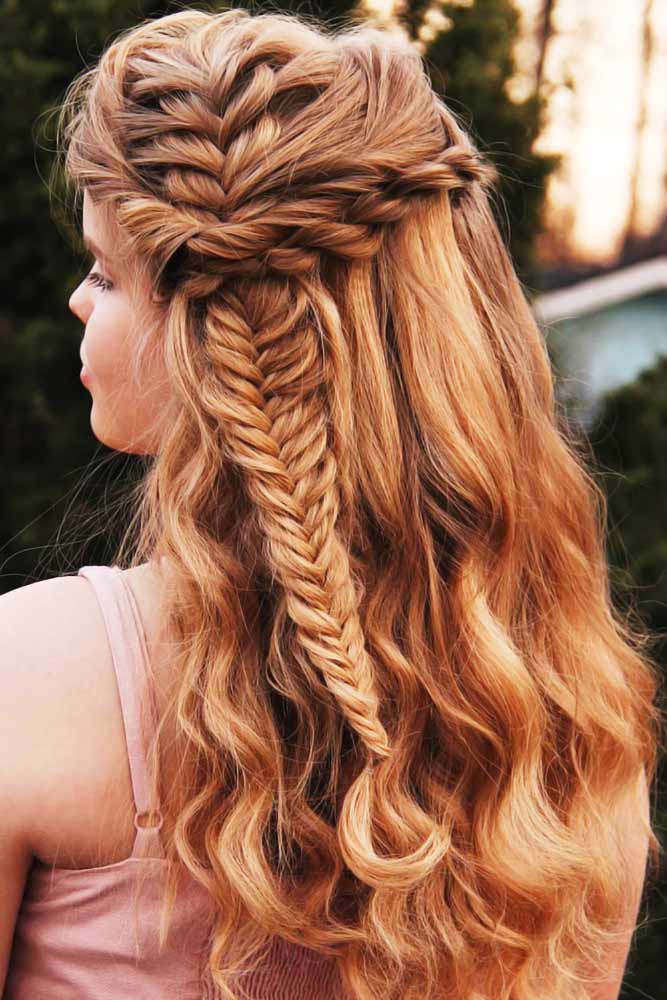 Credit photo: instagram.com/moonlightbraids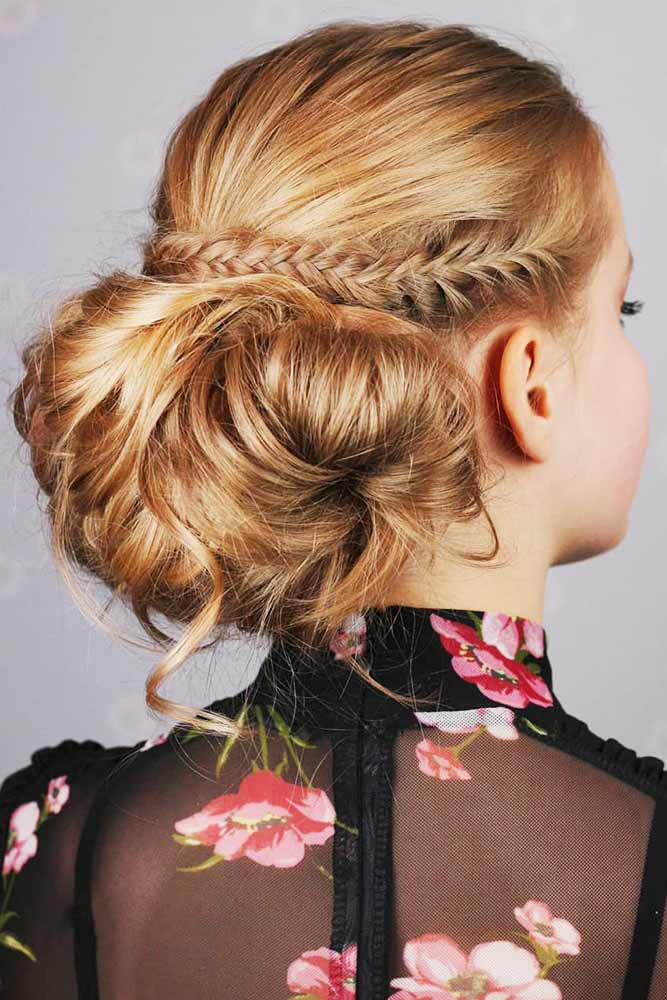 Credit photo: instagram.com/moonlightbraids
A side French braid, whether it stands alone or accompanies some hairdo, looks like a real embellishment. That means when you want to make a simple hairstyle appear more significant, you can simply incorporate a side braid into it. And if you are about to rock a one of a kind style, you can add one more braiding technique to the look. Just look how fascinating these braided hairstyles are: that's only the beginning of how special your style can be.
Double French Braid Hairstyles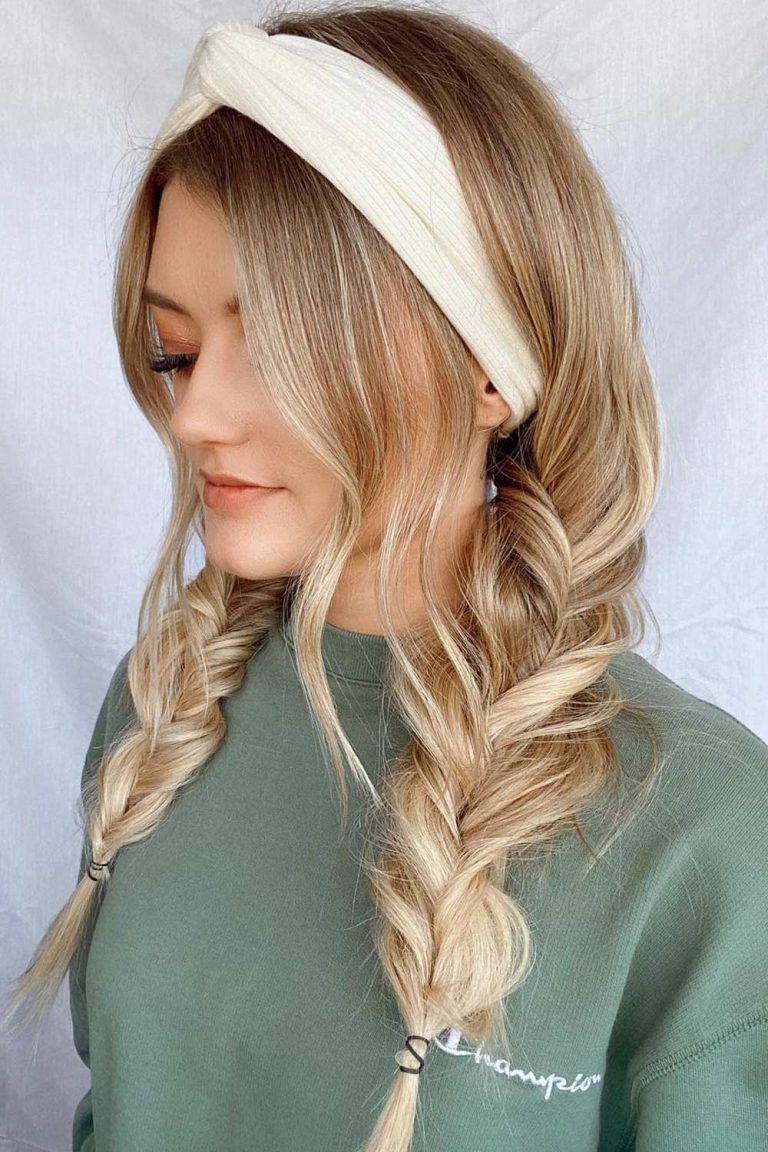 Credit photo: instagram.com/Taylor_lamb_hair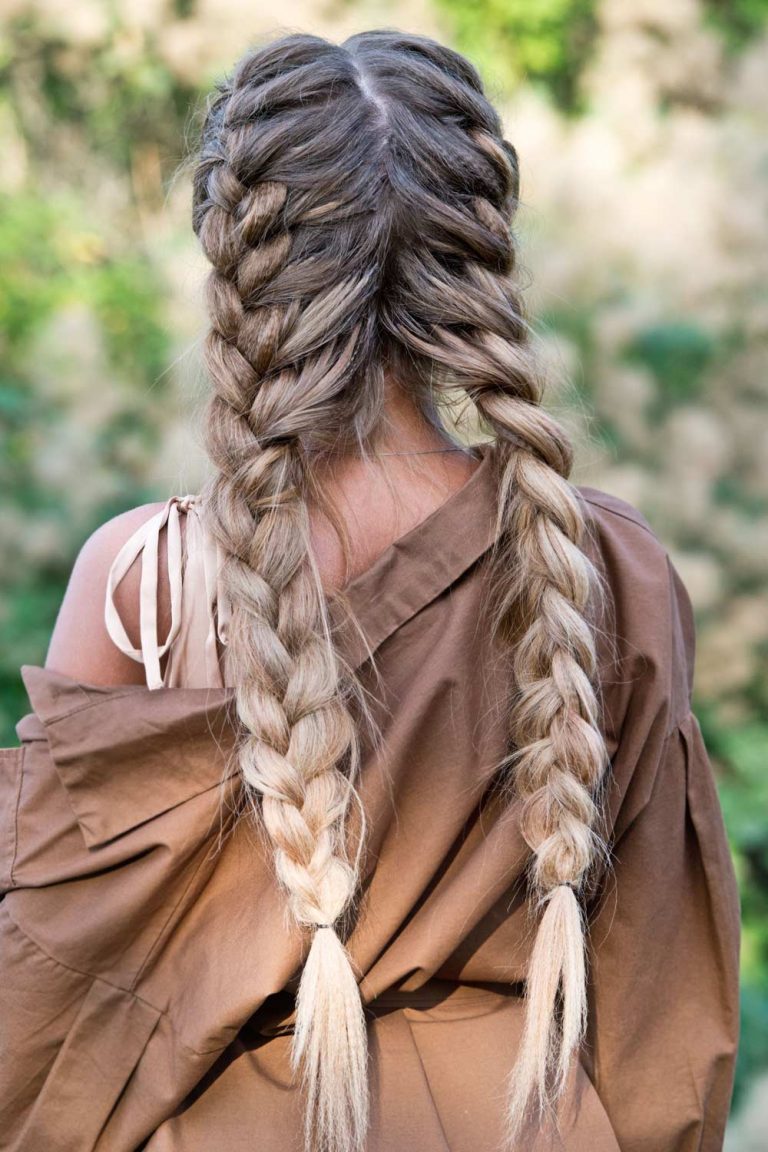 Credit photo: shutterstock.com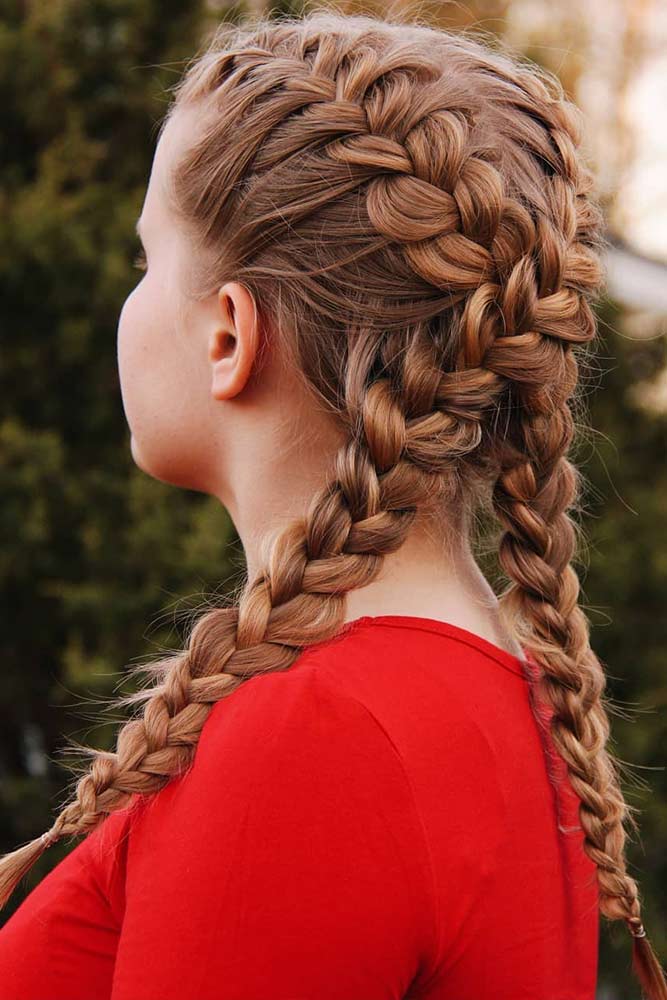 Credit photo: instagram.com/moonlightbraids
Do you remember the times when boys were always pulling our hair? And when you came back home to complain that they messed up your double braids, you were told that boys did so because they liked you. Well, nothing has changed. Double french braids are still popular with women of any age, and this hairstyle still attracts men's attention. And these pictures are the proofs: these double french braid ideas look so simple, yet very pretty and elegant. If you don't want to tight off your hair completely, you can be creative and make two french braids on each side of your front hair. As for those who are fond of classic double french hairstyles, you should find out how to double french braid just now! Hurry up: your braids are waiting for you.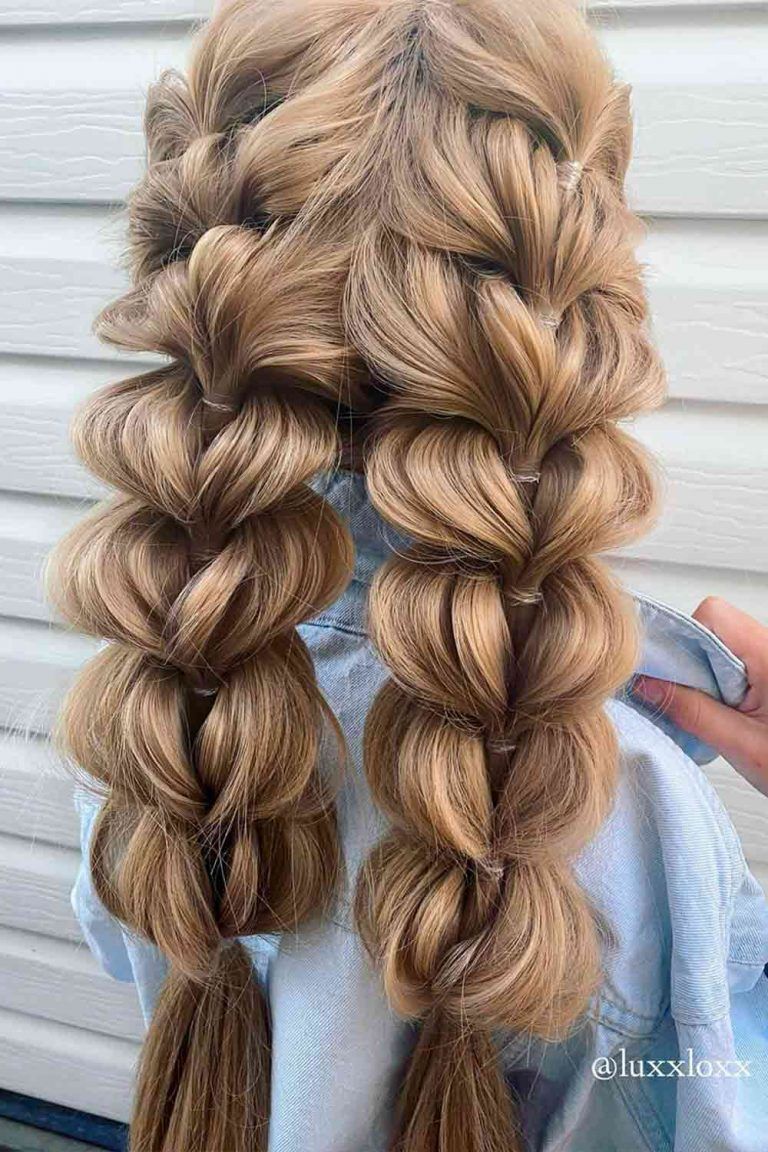 Credit photo: instagram.com/luxxloxx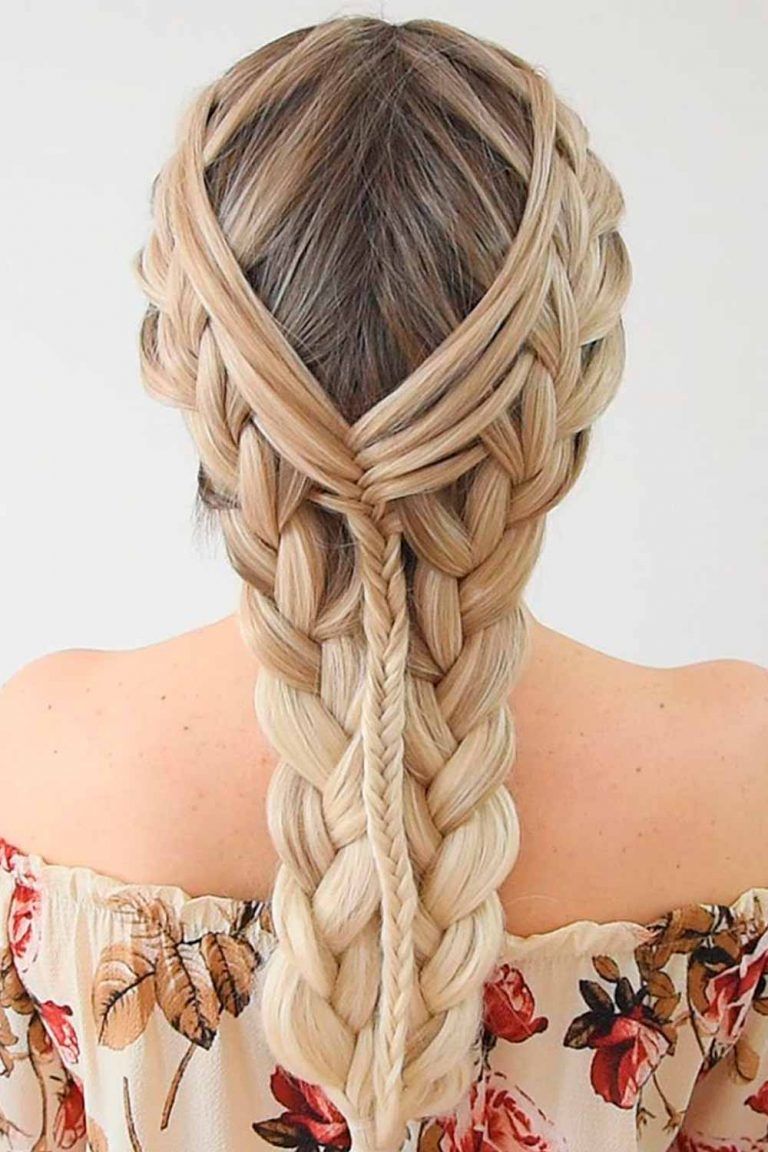 Credit photo: instagram.com/braids_for_my_hair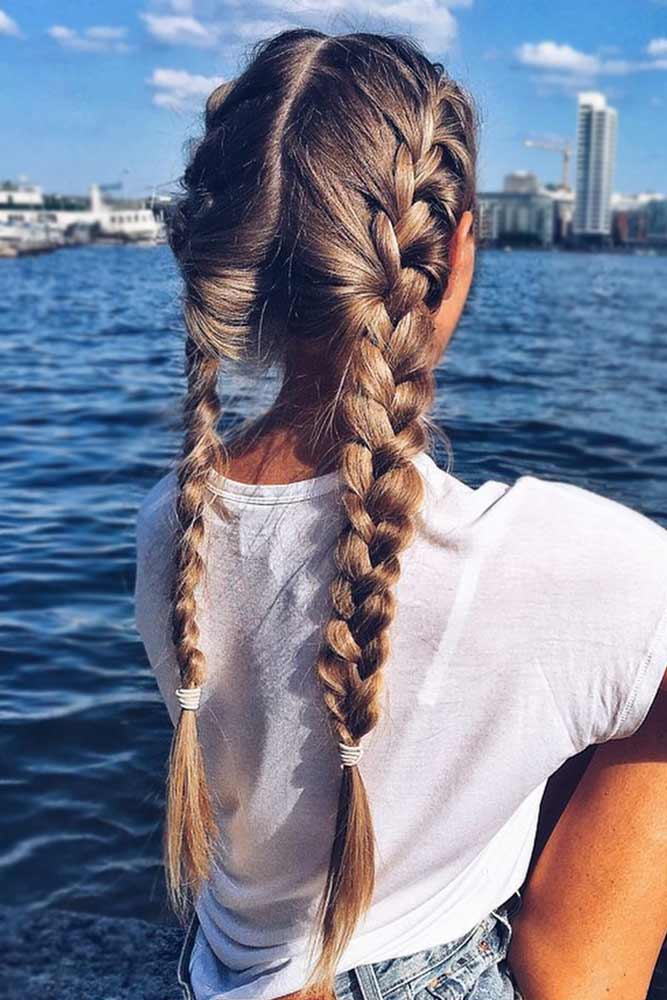 Credit photo: instagram.com/olgasaroka
You already know that nothing can compare to braids when we want to express our femininity. So why don't you double this pleasure? Everything beautiful always comes in pairs, after all! Therefore, let us introduce the girliest hairstyles you can do with two simple braids. Of course, using your amazing imagination will be a plus for an unforgettable hairdo! Two tight little braids, side braids that twist into a low bun or a magnificent mixture of braiding techniques: what is up to your taste?
French Fishtail Braid Styles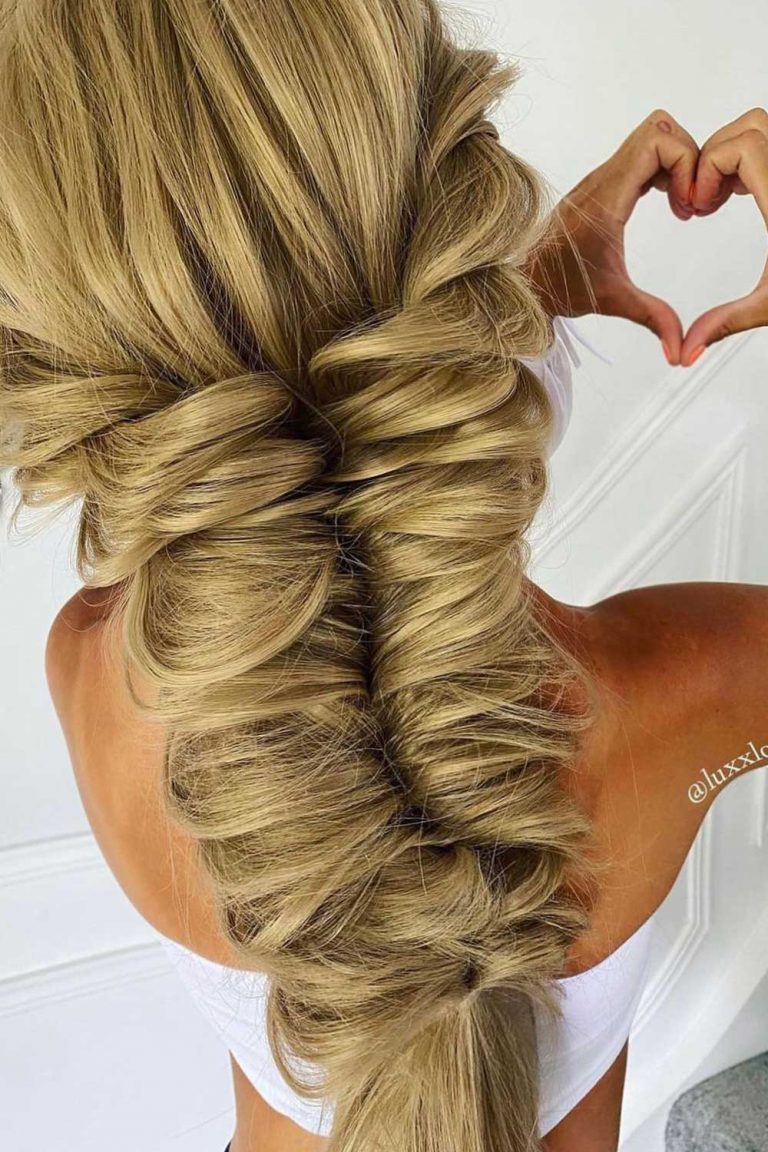 Credit photo: instagram.com/luxxloxx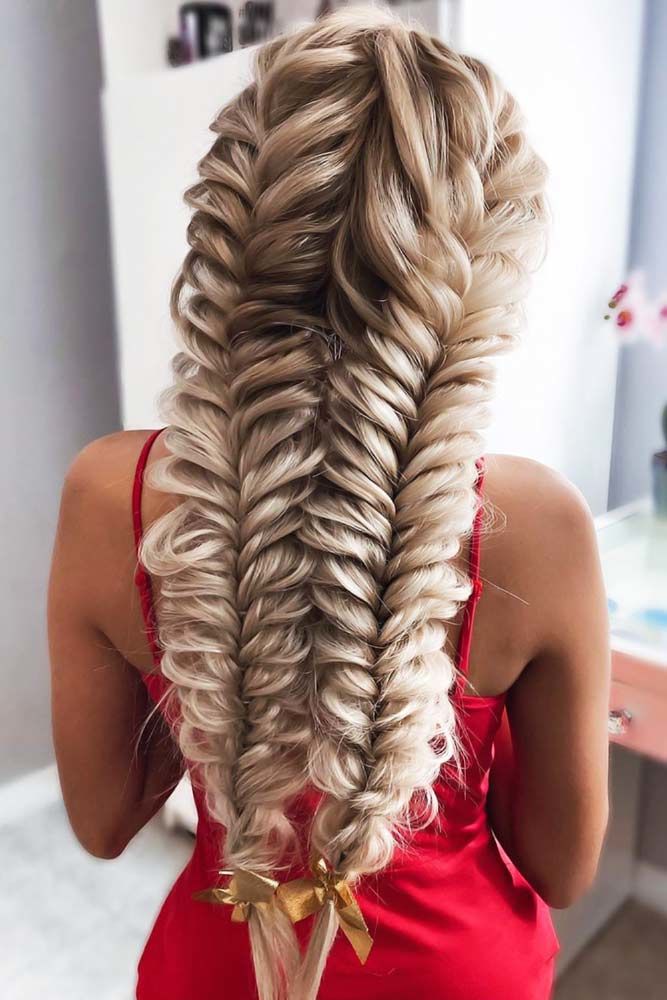 Credit photo: instagram.com/samirasjewelry
A fishtail braid is a hairstyle that has always been tempting to try. We know that when you see girls that flaunt with these cuties, you feel the need to learn how to fishtail braid your own hair. No wonder so many girls don't want to try anything new: it's so hard to take them away from fishtails because this hairstyle can adorn girl's hair in the most flawless way. On top of that, their versatility literally blows our minds. You can opt for a voluminous fishtail braid with braided top hair, do a fishtail of the middle section of your hair to create a nice half-updo, and even adorn your face-framing fishtail with a cute band. Apart from this, you can also combine fishtail with French braiding techniques. In this way, you will give a fresh take at the two, creating a unique hairdo.
Combined Hairstyles With French Braids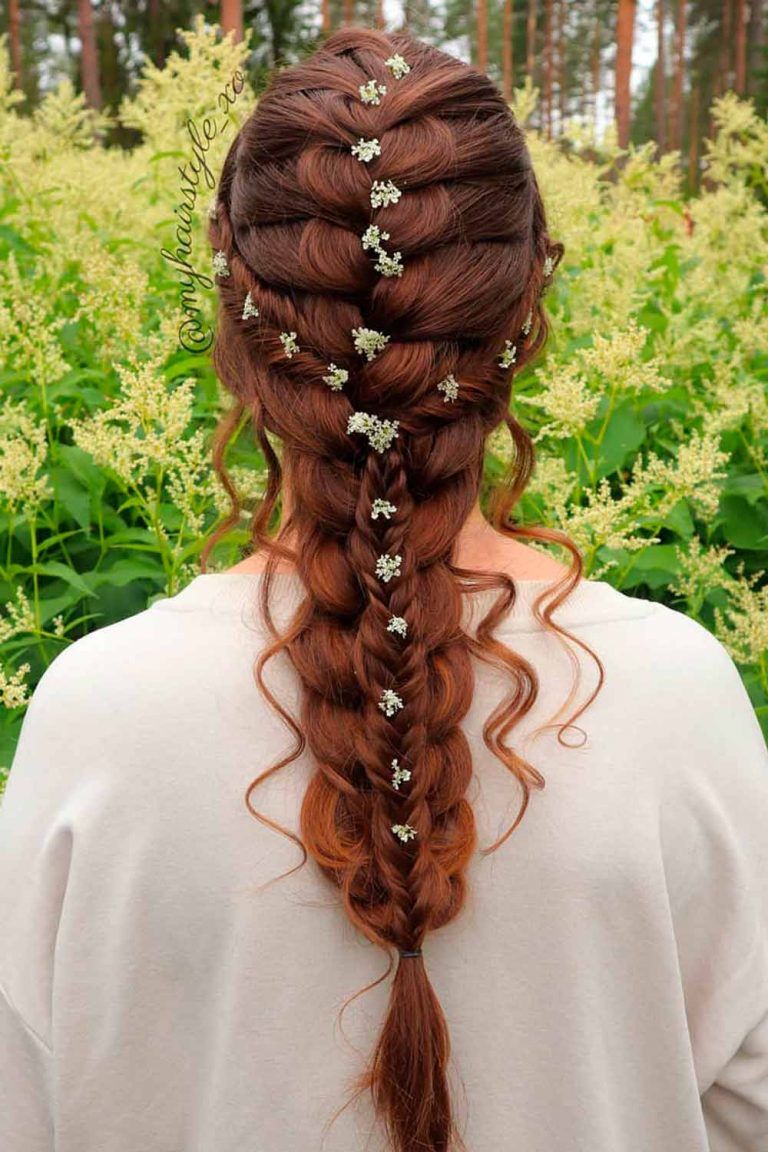 Credit photo: instagram.com/myhairstyle_xo
How about you to be more creative and make your stunning French braid be a part of your fascinating hairdo? You can combine your braid with another braiding technique, creating a gorgeous braided updo. Or, you can braid the crown to spice up your voluminous high bun, for example, as well as get yourself a pull-through braid that gradually turns into a French one. When you want to make your hairstyle stand out in the crowd, mixing different techniques is key!
Once a woman masters a French braid, her list of styling ideas will never be short. Furthermore, it will have no end! Therefore, we recommend every woman, whether she's girly or punky, to try this braid. Apart from allowing you to experiment to your heart's content, a French braid will always keep your look unique. Besides, it's as feminine as it's daring, so every girl can find an idea for her image. Now that you've seen the most adorable ways to style this braid, it's time for new experiments!
FAQ: French Braid
Is it hard to French braid?
French braids are simple enough to make on someone else's hair but are really difficult to perform on your own. However, French braids are more similar to the conventional three-strand braids than, for example, a four-strand braid or a fishtail braid. They are a little easier to pick up.
Can French braids be washed?
Yes, you can wash your braids. If you don't want to, you don't have to get in the shower and saturate your braids with water. You can use dry shampoo or dampen a washcloth with warm water and shampoo to dry-wash your braids.
Is French braid over or under?
A French braid is a variant on the traditional three-strand braid in which hair is added to each part as the braid is formed. It is braided (plaited) in the traditional manner, with the right strand crossing over the middle and the left strand crossing over the right, and the hair being brought over to the center.
REFERENCES:
Learn how to french braid your hair in five easy steps with tips from a top hairstylist. Source